ACROSS THE GLOBE, WE ARE UNITED IN OUR DEDICATION TO WILDLIFE PRESERVATION AND BUILDING A HOPEFUL FUTURE FOR ALL CHILDREN
Tiger Tracks Foundation supports wildlife conservation of Tigers and other endangered species, provide youth entrepreneurship training programs, and support mental illness initiatives.
We love nature and we love people
When we come to it
We, this people, on this wayward, floating body
Created on this earth, of this earth
Have the power to fashion for this earth
A climate where every man and every woman
Can live freely without sanctimonious piety
Without crippling fear 
When we come to it
We must confess that we are the possible
We are the miraculous, the true wonder of this world
That is when, and only when
We come to it.
PROTECTING OUR EARTH FOR FUTURE GENERATIONS, GUIDED BY RESPECT FOR LIFE, HOPE FOR THE FUTURE, AND DIVINE WISDOM AND GUIDANCE IN ALL OF OUR DECISIONS.
RESTORATION AND RENEWAL FOR BOTH ENDANGERED SPECIES AND DISADVANTAGED POPULATIONS, INCLUDING THOSE WITH MENTAL ILLNESS.
WE ARE A 501(C)3 CHARITY ORGANIZATION CONNECTED GLOBALLY TO TIGER AND OTHER ANIMAL PRESERVATION EFFORTS, YOUTH ENTREPRENEURSHIP TRAINING PROGRAMS, and MENTAL ILLNESS EDUCATION AND SUPPORT.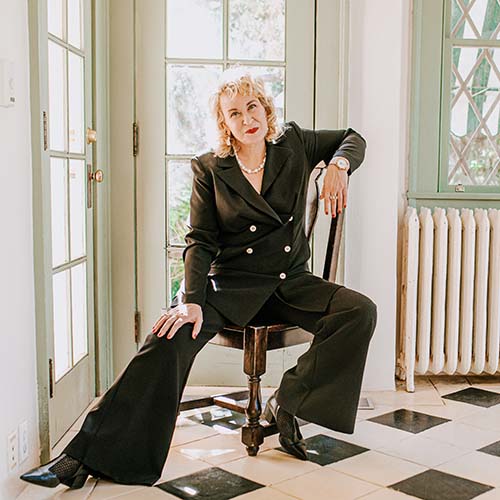 Founder & Chairman of the Board
Cynthia started Tiger Tracks Foundation based on a strong personal calling to give freely, and that our power to do good and create positive change is limitless and will be blessed and multiplied to help those that are less fortunate have a much better future.
Cynthia Thyfault also created Dancing With The Tigers to create a global fashion brand that is socially and environmentally responsible, that embraces diversity, and celebrates and encourages the power to create positive change throughout the globe, centered around a passion for sustainability and leaving the world a better place for future generations.
Cynthia is also renowned as a champion of new technologies and solutions addressing climate change and social impact over 28 years of successful sustainability consulting through Global BioFuture Solutions. She also advises organizations, boards, and clients in the areas and standards of Environmental, Social, and Governance (ESG), Enterprise Risk Management (ERM), the United Nations Sustainable Development Goals (SDGs), Green Bond Criteria, the Sustainability Accounting Standards Board (SASB), and the Task Force on Climate-Related Financial Disclosures (TCFD).
She is a frequent contributor for business and trade publications and a sought-after speaker at industry conferences, including a TEDx Talk in November 2015: "The Power of No" at the Women in Cleantech and Sustainability Conference at Google headquarters in Mountainview, California.
Our Tiger Tribe embodies adventurous, courageous, and kind leaders everywhere who are lovers of the earth, lovers of life in all forms, and lovers of those in need.
Come be a part of our Tribe!
HELP US TO PROTECT AND PRESERVE ENDANGERED SPECIES AND PROVIDE A HOPEFUL FUTURE FOR ALL CHILDREN TODAY